Kodimon

Pronounciation: &nbsp KO-DEE-MON
Digimon Level: &nbsp Rookie
Digimon Group: &nbsp Vaccine
Digimon Type: &nbsp Animal
Data Size (G): &nbsp 22
Technique: &nbsp Spiraling Darts
Second Technique: &nbsp Smash
Special Ability: &nbsp Digging
Description: &nbsp Both curious and cautious, Kodimon is practical companion to have along on any adventure. &nbsp He's mostly a thinker, but that doesn't mean that he can't fight if he has to. &nbsp His Spiraling Darts attack can scorch his opponents easily, and his Smash attack is pretty effective too, considering he's such a little guy. &nbsp Well, you know what they say about underestimating the little guy, right? &nbsp Don't.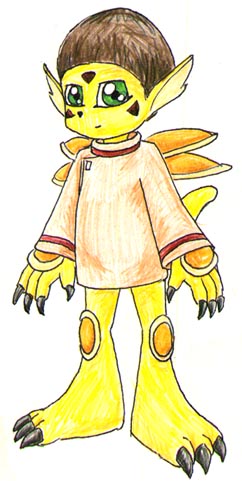 Back to the Profiles Page.
Back to the Fanfiction Page
Back to the Home Page